One of the most impressive procession in honor to Our Lady of Sorrows happens in the City of Canosa di Puglia, located in the Southern Italy.
Emotional and touching is the procession in devotion to the Virgin of Sorrows, the Desolate, which represents the culmination of the Via Matris (way of the Mother) depicting the Seven Sorrows of Mary, a counterpoint of the Via Crucis (way of the cross). The Via Matris was developed over the centuries by the Order of the Servants of Mary or Servites.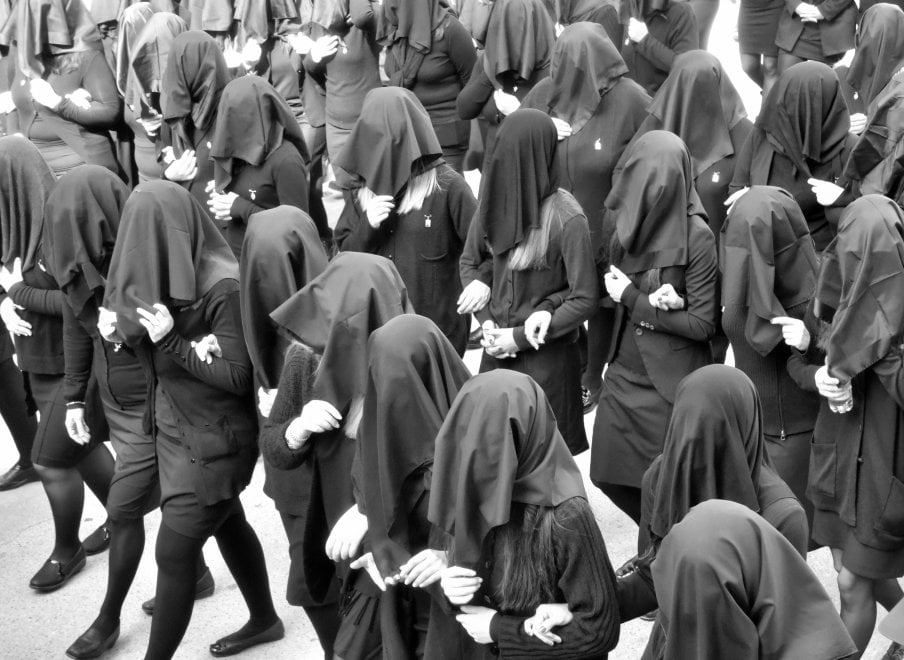 Procession of the Madonna Desolata ( Our Lady Of Desolation, stated in the dictionary as: "Extreme sadness caused by loss or loneliness" ) The women dressed in black, also with a black veil, pray the Stabat Mater and other prayers along the way in honor of the Sorrowful Blessed Mother.